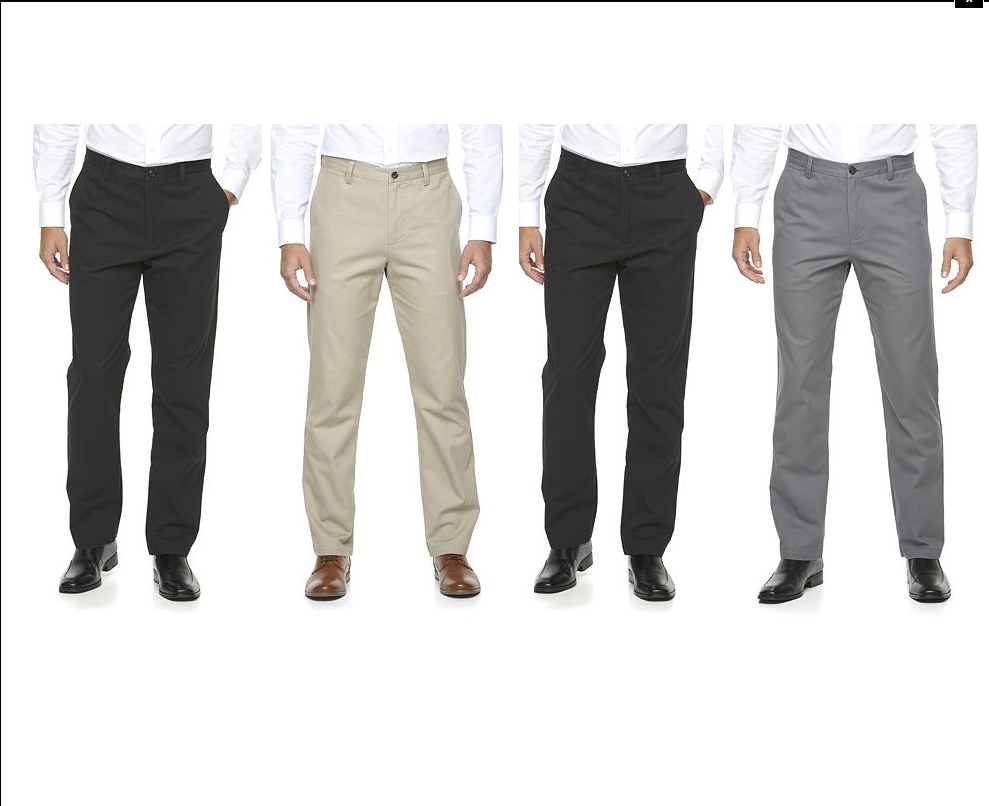 Today at 10:40 AM #5
This is a Kohl's brand, right?
I've had hit-or-miss luck with their in-house brands. I got some Apt. 9 shoes that were essentially disposable, but the Apt. 9 shirts I got are pretty decent. The Sonoma Goods for Life shoes I got seem to be holding up a lot better than the Apt. 9, though…
How does C&B fit compare with Dockers? I recently got some IZODs and people said their fits/cuts are pretty much like Dockers but their Straight Fit Chinos are a little more forgiving on my chunky rear and thighs than Dockers Straight Fit. Dockers Classic Fit is pretty much the slimmest I can manage, so I'd appreciate feedback on whether these are slimmer or more relaxed than Dockers.
TIA!
Reply
Helpful Comment?
0
0